Are you tired of looking at clashing elements in your bathroom? Does the space feel all wrong due to the inconsistency? Well, you've come to the right place! Bathroom remodels can feel like an overwhelming ordeal, but the entire process will feel much better once you have a clear direction you want to head in.
Today, we're specifically going to go over some key areas you can update in order to maintain your bathrooms warm and inviting aesthetic.
Pick the Best Colors and Patterns
When it comes to choosing the right colors and patterns for the wet area of your bathroom, your options are practically limitless. Fortunately, the Bath Planet team is here to help guide you in the right direction.
First, ask yourself: Do I want simple, or do I want bold?
Whatever the answer, we've got a wide range of options for you! If you want your shower area to blend in with the rest of your bathroom, we suggest using patterns and colors like Almond, Biscuit, Brecchia, Charmeuse, Roman Stone, Sandbar, Travertine, or Silver/White Marble.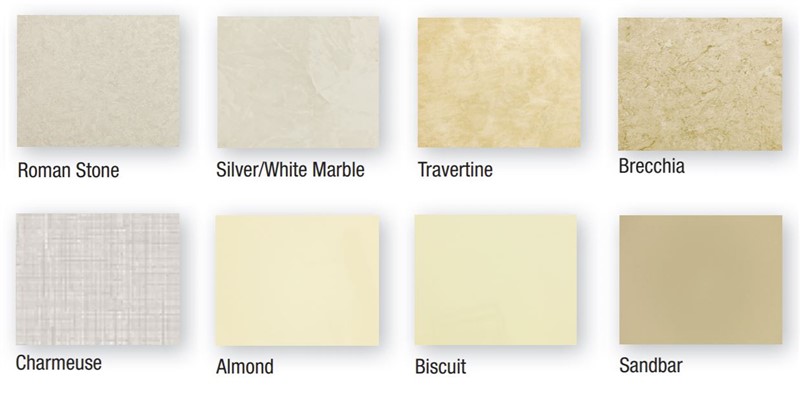 If bold is more your style, we think you'll have a lot of fun with Bianco Travertine, Coastal Stone, Juparana Granite, Madeira Granite, River Rock, or Valencia Granite.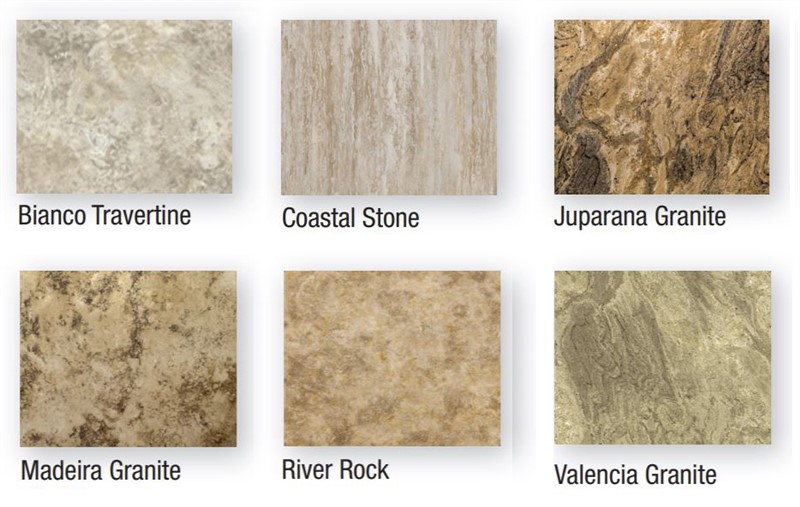 Plus, you can even use simulated tile wall patterns! When it comes to matching a warmer room, large block patterns seem to be the way to go. At Bath Planet, we offer:
Choose Your Accent Colors
After you've taken care of the more obvious regions of your bathroom, make sure to find a complementary color and style for all the accent pieces. This includes faucets, drains, shower door frames, grab bars, and more! We've found that the best colors to use with warmer tones are Brushed Nickel and Oil-Rubber Bronze.
Think About Your Accessories
It can be easy to look over the smaller parts of your bathroom, but the truth is they are just as important in the entire scheme of your design. Take a step back and look at all the individual aspects of your space. That way, you can begin to truly see how they all work together. Here are a few accessories to keep in mind when you start looking:
Towel Racks
Safety Grab bars
Footrests
Bench Seats
Shelves
Shower Caddies
Soap Dishes
Take Your Bathroom to the Next Level with a Professional Remodel
At Bath Planet, we're dedicated to bringing every one of our customers' goals to life—no matter what! If you're ready to improve your bathroom's aesthetic, get in touch with our local experts right away. Feel free to give us a call to learn about our comprehensive services or fill out our online form to schedule a free consultation today.
---