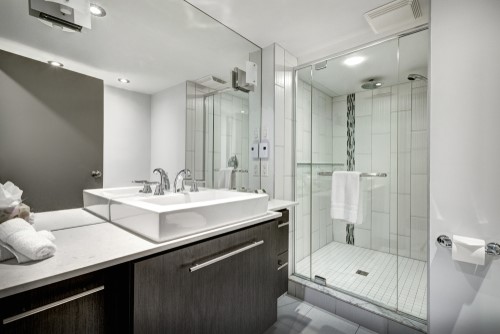 Great Bathroom Remodeling Ideas from a Hotel Bathroom
If you've ever stayed at a luxury resort or an upscale hotel before, you've probably marveled at the luxurious comfort and stunning elegance of your guest room or suite. The beauty and perfection of many hotel guest rooms aren't just random accidents—they're the product of expert designers and...
Continue reading
---
Choosing the Right Shower for Your Bath
If you're planning to remodel your shower, congratulations! This is an excellent first step toward a more comfortable, easy-to-clean, and attractive bathing environment. But before you start dreaming of wall colors, ornamental towel bars, and lux metallic detailing…you need to decide which ty...
Continue reading
---
---