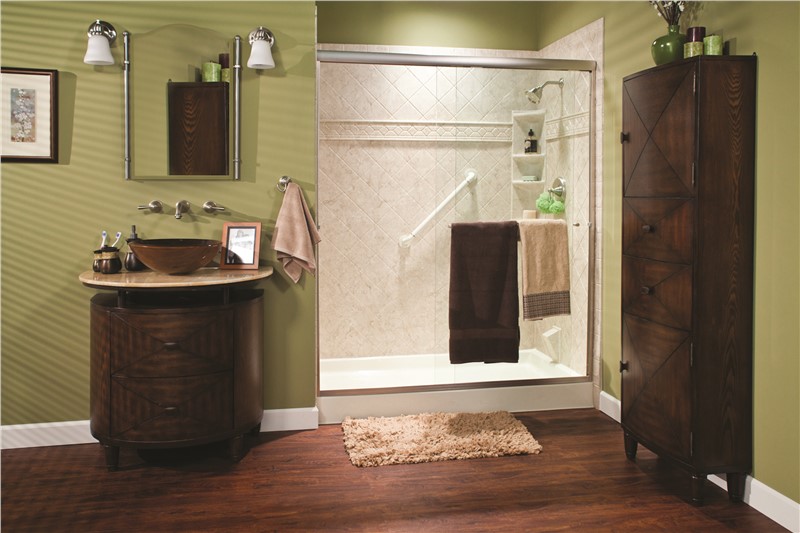 When looking to remodel your bathroom, there is a range of opportunities available at Bath Planet. You have access to customizable options, colors, and more, giving you endless possibilities. So, when you are updating your tub or shower, you can make it look like a beautiful farmhouse style or whatever else fits your desired aesthetic.
Achieving Your Farmhouse Bath Look Through Color and Pattern
To start your process, you will meet with one of our professional design consultants. Here you can take a look through our many options and find those that work for your desired results. When choosing from customizable features, it is very important to focus on color and patterns for your new shower surrounds or tub.
We have a range of colors that would brighten up your room, from beautiful biscuit to a more rustic looking charmeuse. Whatever your bathroom or personal tastes call for, we have the color solutions to make it work. You can also help make your farmhouse bath feel with our wall patterns. Choose a classic diamond pattern to keep your space simple or choose a more ornate windmill pattern for a bit more character. With our colors and patterns, you can be sure to customize your space to fit the look you want.
You can also find intracity weave/wainscot patterns to make your bath surrounds feel a bit more rustic. These are laser engraved and offer realistic-looking grout patterns for added beauty. A farmhouse bath is a popular look and we, at Bath Planet, have the right resources to make it happen. From brightening your space with warm colors to providing patterns that vary in design, you can be sure that you're covered with us!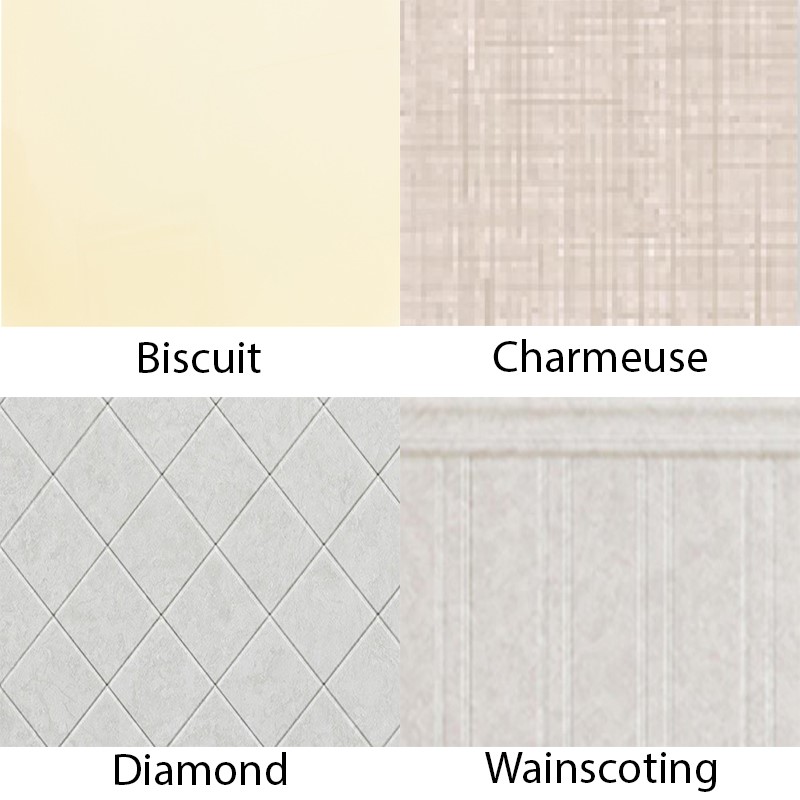 You can even take your farmhouse design a step further by requesting matching accessories like:
Grab Bars
Shower Footrests
Attached Bench Seats
Shelves
…and More!
Getting Your Farmhouse Bath Look Started Today
When you know that your bathroom is in need of a renovation or upgrading, let our professionals take care of it for you. You can be sure that you are getting expert products and beautiful results every time. Our Bath Planet design consultants are eager to help you make your bath into a gorgeous and rustic space today. So, give us a call and we will be more than happy to assist you with further design questions!
---
Comments
No one has commented yet. Be the first to post one!