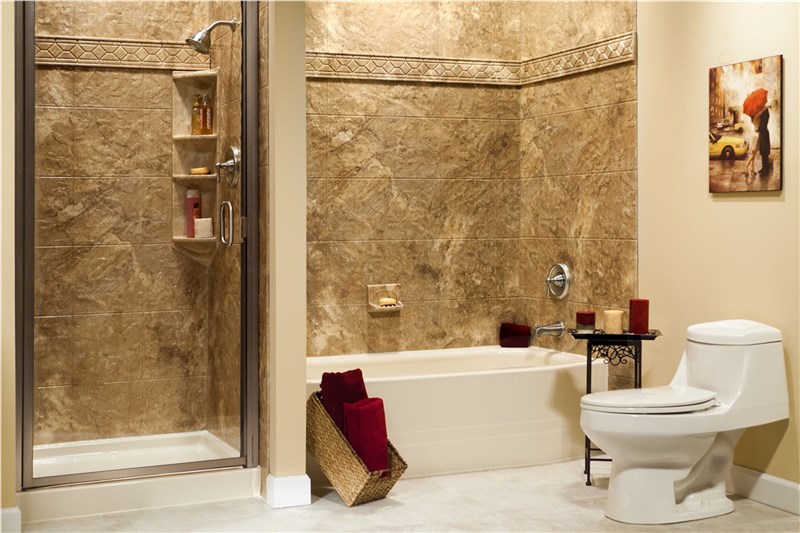 Updating your bathroom with is now easier than ever so you no longer have to worry about how a depressing bathroom ruining your "feel good" vibe for the day. At Bath Planet, we offer a wide selection of solutions for your bathroom remodeling needs including acrylic bath and shower systems. One of our most viable solutions is our selection of replacement bathtubs. Our bathtubs, like all of our other acrylics, are naturally resistant to mold and mildew, which keeps you from having to suffer through hard scrubbing. The maximum effort you have to put forth is wiping them down with a soft, damp cloth and their shine will return! One of the simplest pleasures in life is to experience a clean bathroom you can be proud of day in and day out, and Bath Planet can provide you with just that.
Qualities Bath Planet Replacement Bathtubs
Low Maintenance: Our acrylic baths are non-porous and without grout line making them superbly easy to clean and resistant to mold and mildew.
Gorgeous: Have the benefits of choosing the perfect color for your high-gloss acrylic bath so it can match, complement, or accentuate your bathroom and give it the facelift it needs.
Long Lasting: Designed to stand the test of time so you can enjoy your new bathtub well into the future, our replacement baths are scratch, chip, stain, and fade resistant.
Easy Install: For the benefit of your convenience, our replacement bathtubs can be installed in as little as one day.
Limited Lifetime Warranty: The belief we have in our products grants us the confidence to back them with a limited lifetime warranty.
When it comes to your bathing experience, you cannot afford any major missteps, and with us, you won't have to. We take special care to ensure that each of our customers is well taken care of with premier product and even better service from our highly qualified team of installers and sales representatives. Our goal is not to sell you on the most expensive thing that's bound to break your budget, rather we want to give you what you need to make your bathing experience great again. Our replacement bathtubs are but one of the many products we offer with our bathroom remodeling service. Regardless of your bathroom's needs, you can count on Bath Planet to give it the updated look and functionality you want so reach out to us today!
---
Comments
No one has commented yet. Be the first to post one!