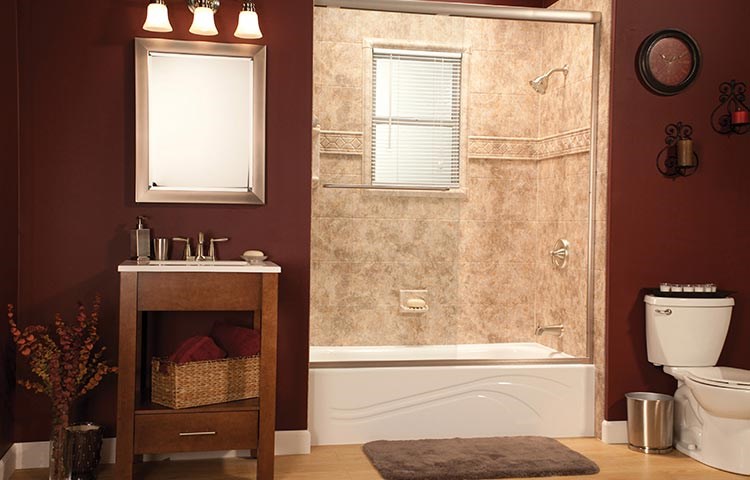 If your bathroom is in need of a major facelift you've definitely come to the right place. At Bath Planet, we have dramatically changed the bathroom remodeling industry for the better! We believe that everyone deserves a gorgeous and relaxing bathroom. We can help you get the bathroom of your dreams in as little as one to two days. Our talented contractors and designers carefully look over your bathing space to pinpoint exactly what is holding your bathroom back. We then decide on what the best options are for your bathroom remodel and present them to you. Our bathroom remodel is faster, easier, and more affordable than ever before, and when we're finished you will have a bathroom that you love stepping into. Plus, you won't mind when friends and family come into town because your bathroom will be ready to impress at a moment's notice!
Regardless of what is holding your bathroom back, we have your affordable and convenient solution. We have a complete line of quality customizable bath system solution that can be tailored to fit your budget so you won't break the bank on a bathroom remodel. We carry high-quality and durable bath liners, replacement bathtubs, and bath wall surrounds. Plus, we offer cutting edge accessibility options like tub-to-shower conversions, walk-in tubs, and barrier-free showers. If your bath walls are faded, chipped, cracked, or infested with mold that's impossible to remove, we will simply recommend one of our gorgeous bath wall surrounds.
Our bath wall surrounds will take your old bath from drab to beautiful in as little as one day! Each wall surround is customized and installed over your existing walls, which guarantees a watertight fit. Our wall surrounds are non-porous, which means mold and mildew are a non-issue. They are even grout-free so you won't have to deal with anymore hard scrubbing and bleaching. We use a "triple-lock seal" technique, which means we seal the tub and walls using three different methods making it virtually impossible for water to get under the wall surround.
At Bath Planet, you can find your gorgeous and affordable bathroom solution. Our products are naturally resistant to mold and mildew which makes cleaning them very easy! We know our products are some of the best in the industry, which is why we can confidently back them with a limited lifetime warranty. Additionally, our installers make certain that every installation we perform is flawless. For stellar service at an affordable price, look no further that Bath Planet.
---